June 21st, 2007 |
Games
,
Linux
by th
As many readers pointed out, there are many cool strategy games available for Linux that weren't mentioned in the part two. These games are simply too good to be missed, so here's take two for the strategy games.

Bos Wars
Bos Wars is an open source real-time strategy game that runs not only on Linux, but on Microsoft Windows and BSD operating systems too. According to the Wikipedia, the game was the first original game based on the Stratagus strategy game engine. The Stratagus project is now halted and the developers concetrate on the Bos Wars. The gameplay resembles heavily Warcraft 2, which isn't a bad thing - If you ever liked Warcraft 2 and Starcraft, you'll likely enjoy Bos Wars too. The game feels very stable and playable, and can be great fun especially when playing against human opponents (the game supports LAN and Internet play).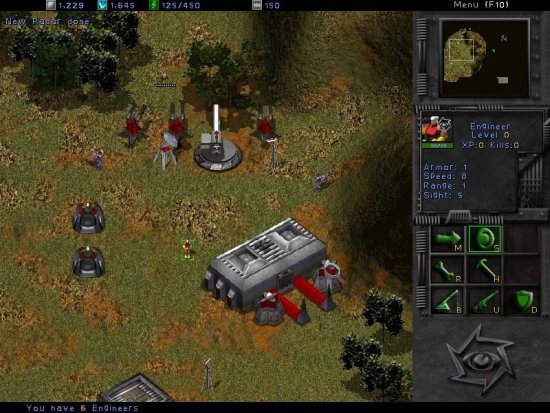 Screenshot of Boswars

Dominions 3: The Awakening

A commercial turn-based strategy game, available for Linux, Mac OS X and Microsoft Windows (Gamespot: 8.2/10). Unlike usual strategy games, in Dominions 3 players don't directly control the units, but rather plan the battles. The game is deeply detailed, and includes over 1500 units, 600 spells and over 300 magic items. People who love to play single-player strategies alone can be disappointed the by the fact that Dominions doesn't have a single player campaign, but scenarios and randomized play. The focus is mainly on the multi-player side. However, for the players who are willing to invest in it, the game offers rich and complex strategy gaming experience. Bunch of screenshots available at Gamespot.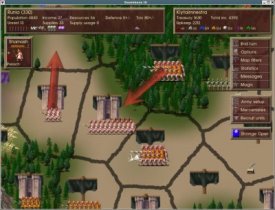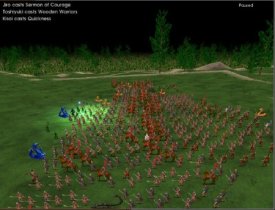 Screenshots of Dominion 3
FreeOrion
FreeOrion is an open-source platform-independent galactic conquest game in the tradition of the Master of Orion games. Ambitious project indeed, but even when the project is only at version 0.3, the game looks very promising. Tha game runs on Linux, Mac OS X and Microsoft Windows, but the project ships pre-built binaries only for the latter. For Linux, they provide instructions how to compile it. The compiling for Linux is a minor inconvenience, but the project is still in early stages of development. If you liked the Master Of Orion games, this is the project to keep eye on.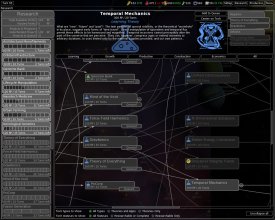 FreeOrion
FreeCol
Another open source clone of a classic strategy game. The original Colonization was released in 1994 and it was heavily based on another, nowadays a very legendary game, Civilization. The game is written in Java, and runs on Linux, Mac OS X and Windows operating systems. The game is currently in version 0.6, and the developers aim to have almost an exact clone of Colonization done by version 1.0. Available as free download at FreeCol homepage.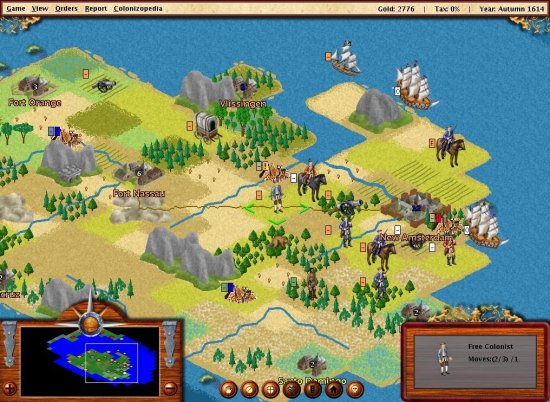 Colonization
Savage
An interesting online game which combines strategy and first person shooter as a one game. The producers of the game define it as a 'Real Time Strategy Shooter'. The game includes two different gaming modes, one that looks like a typical strategy game and first person view. Savage was a commercial game but can now be downloaded for free, which makes it very hard to miss. The game boosts great graphics and smooth gameplay, and since it's now free, it's definitely a game Linux gamers shouldn't miss!
Sequal to the Savage is also in the works, Savage 2: A Tortured Soul. Linux client for Savage 2 was accounced in early 2006, but the Savage 2 homepage lists only Windows operating system as requirement and fails to mention Linux at all. However, the Savage 2 FAQ states that the Savage 2 Linux client will be available at the launch.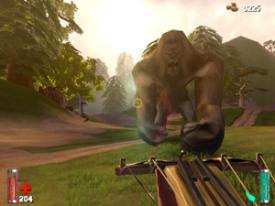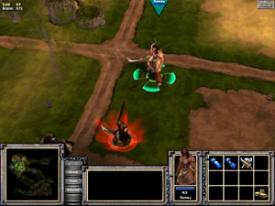 Screenshots of Savage
Spring
Spring is an impressive open source strategy game project with a goal to use resource files from the classic Total Annihilation- real-time strategy game. Some modifications for Spring require the original game files from Total Annihilation, but fortunately there are free modifications available which make the playing without the original TA-content files possible.
Some of the modifications look highly innovative and fun. One worth mentioning is the Kernel Panic- modification which uses graphical style comparable to Tron. The only resources are time and space, there is no metal or energy economy in KP and all units are free.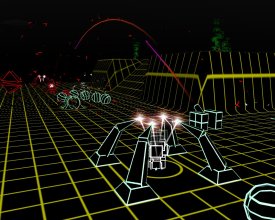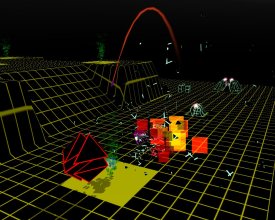 Screenshots of Kernel Panic, a modification for Spring.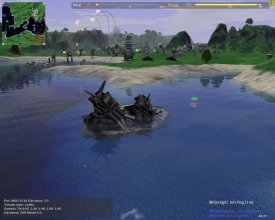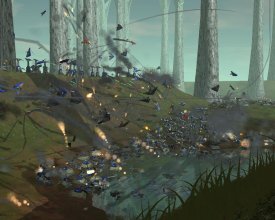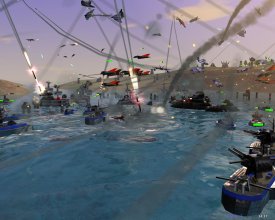 Screenshots of Spring
Read also other parts of this article:
Linux gaming, part three: strategy games (continued)
Microsoft windows backup of 70-293 and 642-825 is specifically designed for IT professionals who work in multifaceted computing environments of big companies having medium to large server hosting. business templates help form a web page of professional look. And with the functioning of voip, efficiency of a website can be increased even more.